UX Whiteboarding Party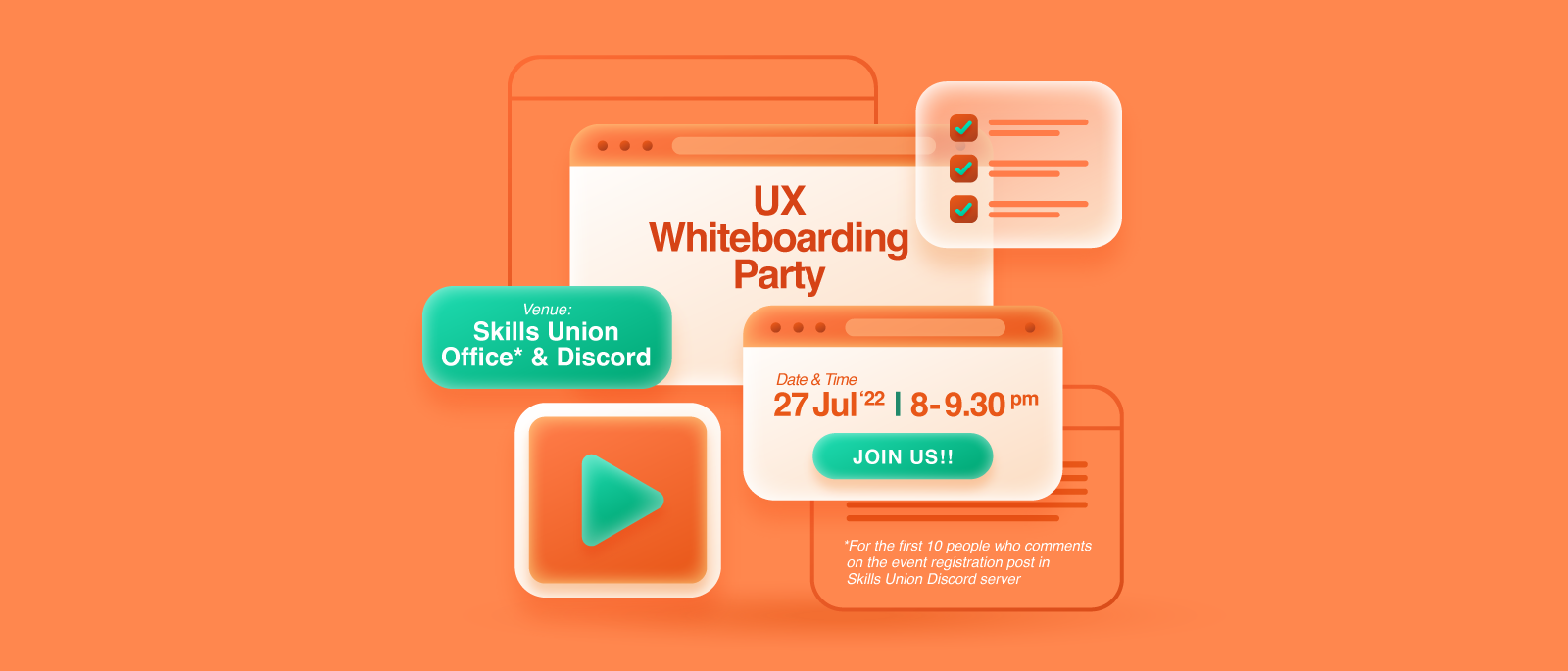 Event Summary

Got a fear of public speaking? Join the club!

UX/UI professionals often leave sales to the business dev or sales team, then miss out on learning to confidently present their design thought processes to clients.

Whiteboarding is an essential skill a designer should possess as it helps us to onboard our audience and persuade them of the brilliance and logic of our ideas!

Join the Skills Union UX whiteboarding party and learn:



Different ways to tackle a whiteboard


What designers say, and what clients want to know


Using whiteboard in pitches and presentations


Takeaways



Learning some basic tips to whiteboarding


Meet like-minded UX designers


Preparation



Laptop


Discord


Wifi


Questions on whiteboarding


Who Should Attend



Those who are new to UX/UI


Those who are preparing for UX/UI interview


Instructors / Speakers

Joshua Wang

UX Director, UXPM Senior Lead Instructor

Joshua is a User Experience practitioner that thrives on delivering creative solutions to his clients. He practices UI/UX, design thinking and overall conceptual thinking. Joshua believes that there is always a 'why' before the 'how' - that is how he crafts human centred designs to problem solve and ensure they contribute to a bigger eco system.